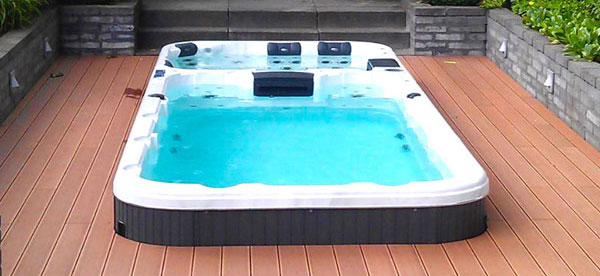 Hot Tubs
Looking for a hot tub? Build an inviting oasis by selecting one of Spartan Pools hot tubs. Our hot tubs and spas will not only ease the stress and tension of the day, but have many other health benefits as well.
Join us October 14th 10am – 3pm for the biggest sale of the season on Hot Tubs!
So if you saw our post on Facebook I did say I would give you a sneak peak of our sale…
For this 1 Day ONLY…. Saturday October 14th…
Not only will there be huge discounts off floor models…. We are also including an accessory package (Valued at $1,325.00)!
This package includes: the Spa Cover, Cover lift, chemical package, Spa Steps, and local delivery to your driveway!
But that's all I can tell you!
OK, OK… I will tell you that a brand NEW model will be arriving and it's included in the sale. It is a 6 person spa that is 91″ x 91″ regularly priced for $7,952.00 On sale for $4999!
If  you want to check out the rest of the amazing deals that will be going stop out October 14th!
Artesian Spas are custom made right here in the U.S.A! Las Vegas to be exact!
Full customization to create the perfect spa for you! Starting spas with plug in play 110v to a high end spa with 3 or 4 pumps and every spa in between.  They carry the full essence of both functionality, Quality construction, technology, and ergonomic design.
We are really excited to have a great line up of spas for you! Here are a few photos of just some of the spas that we carry on the floor. They often change throughout the season.

Some advantages of enjoying one of our hot tubs:
Ease the transition into deeper sleep: The National Sleep Foundation states that soaking in hot water such as in a hot tub or spa before bed can ease the transition into deeper sleep. Your body can be eased into a state of deep and relaxing sleep by a drop in body temperature after going to bed. Soaking in hot water about 90 minutes before bedtime triggers your internal thermostat to lower your temperature, thus inducing sleep to set in more easily.
Relieve muscle pain: Anyone who has used a hot tub before is familiar with the relaxing affect of the jets. Focused streams of water with warmed air can provide a therapeutic massage. Hot tubs are equipped with nozzles of various sizes, pressures, configurations, and quantities that are all designed to target particular portions of your body.
Increase blood flow: When your body absorbs heat, several subtle physiological processes occur. As your body warms up, blood flow is increased which causes your blood vessels to dilate. Blood pressure is subsequently reduced in as little as 20 minutes.
Relieve arthritis pain: Even the fittest among us carries a lot of weight on our joints. When you sit in one of our hot tubs, the natural buoyancy of the water supports approximately 90% of your weight. This obviously reduces the strain on your joints, by giving them a little "down time" from the daily grind. Pressure is greatly reduced on all of your joints and muscles while your are relaxing in your hot tub.
Works as a natural cleanser for your skin: Warm water combined with the water pressure on the skin creates a higher level of oxygenation the skin. This helps produce collagen and elastin that are required for healthy, younger looking skin. You will begin to sweat and the jet streamed water will carry away the sweat, oil, dirt, and other toxins your body will excrete as your pores in your skin open, leaving your skin cleaner and healthier.
When it comes to hot tub and spa supplies, Spartan Pools carries everything you need to create an amazing spa and hot tub environment to relax in and enjoy. One of our professional staff can help you select a hot tub today.