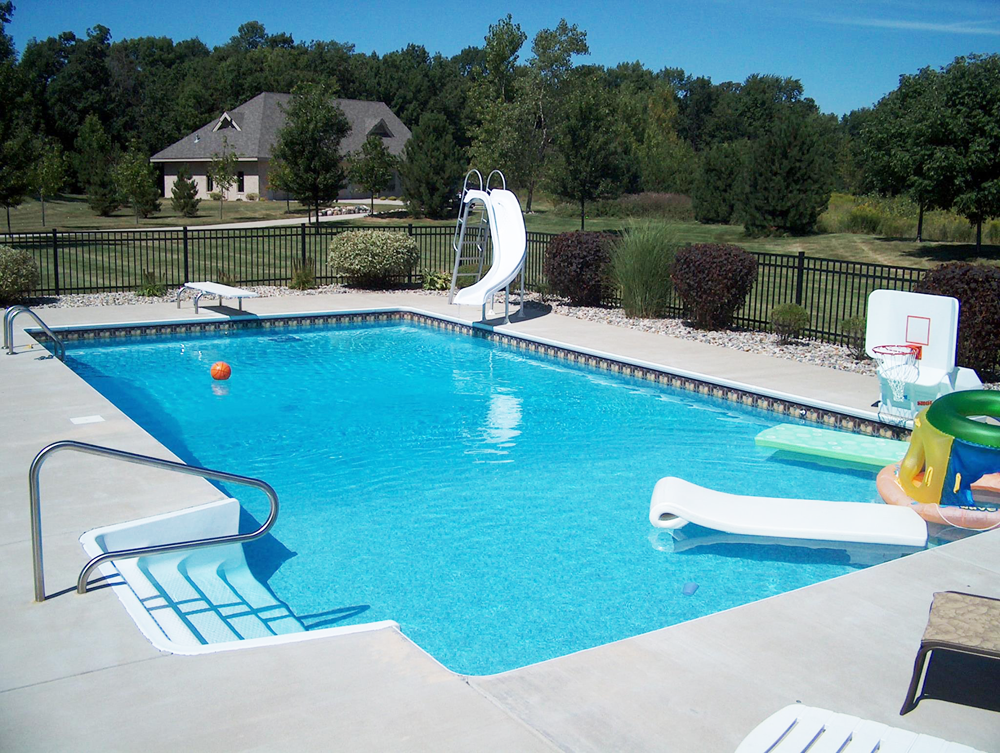 Swimming Pools
Your family needs a place to have fun and relax during the summer. Many people are traveling less and spending more time at home. A swimming pool offers all kinds of benefits such as increased family and friend time, fitness, stress relief, and home improvement value. Whether you own a small or large property, there is a pool that will fit your needs. Our swimming pools come in a wide variety of shapes and sizes, and are available in a price point for every budget. Above-ground, in-ground, round or oval, we have high quality and affordable options for you.
We can help you with everything you need from selecting and installation to cleaning and repairing.
Pumps, Filters, Heaters, Hardware, Parts, etc. Spartan Pools has what you need. If we don't, we will track it down, find it, and get it to you as soon as is humanly possible.
Things to consider when shopping for swimming pools:
Where to Install the Swimming Pool? Your swimming pool should be easily accessible and in view of your home for your convenience and safety. Avoid trees and a sunny area will help to keep your water warm and clean. Pick a spot that is as level as possible to aid in ease of installation. You will need electricity to run your filtering system, too.
What Size and Shape Should the Swimming Pool Be? Our swimming pool professionals can help you determine the best option for your home and space. But the space you choose will dictate the size and shape. Discuss all the pro's and con's with our pool professionals.
Is Cleaning a Pool Difficult? Keeping your pool clean doesn't have to be complicated. Half the battle is prevention; keep your chemicals balanced and make sure your equipment is working and you will avoid most of the problems that can happen. Cloudy water, algae, dirt and debris can all be prevented with minimal effort. We have options for sanitizing and filtering pool water. Our pool professionals will help you decide what system would work best for your needs and they can schedule and clean your swimming pool for you if you want, too.
What Add-ons Should I Buy? There are a variety of accessories you can buy. Ask us about all of our available options.
A Few Tips:
Winter covers are essential to keep your pool clean over the winter and makes opening your pool much easier.
A mesh cover can be used in or out of season to keep debris out and will prevent water from building up on top of the cover.
Solar covers will help keep your water up to 10 degrees warmer; you can also add a heater to your pool equipment that will extend your swimming season.
A pool alarm is a great idea to keep your pool safe for children and pets.
An automatic pool cleaner can help keep your pool clean and clear, too.
Pool timers can be used to save energy.
Games and Toys can make your pool experience even more enjoyable. Consider inflatables, diving gear, pool lounges, pool exercise accessories, diving boards, slides, and pool games.
Spartan Pools Offers Products From These Trusted Brands and More
Doughboy Pools: America's premier above ground pool supplier.
S.R. Smith: Diving Boards and Slides
Aquachek: One step water testing
BioGuard: The industry leader in swimming pool chemicals
Feherguard: Solar cover reels
Hayward: Filters, Pumps, Heaters, Parts and fittings
Interfab: Diving boards and slides
Pentair: Pumps, filters and heaters (formerly known as Pacfab/Purex)
Polaris: Automatic pool cleaners